N A T U R 

E
I  have  always  believed  that  nature  is  our  teacher  and  that  we  should  get  as  close  to  nature  as  we  can  whenever  we  can.
Are  you  reading  this  post  and  expecting  to  hear  about  products  that  you  can  buy  to  replace  conventional  medication,  because  if  you  are,  then  read  no  further.  Nor  is  the  post  about  health  supplements.  Look  I'm  not  saying  that  herbs  and  vitamins  don't  have  their  place,  it's  just  that  I  don't  want  to  walk  down  that  road  today.
I  want  to  walk  out  into  the  garden  and  lie  on  the  grass.
Lie  there,  look  at  you,  and  then  talk  about  my  doctors. No, not  human  doctors !  What  then ?!  Natural  doctors,  my  friend. There are 6  of  them  whom  we  can  turn  to  every  day  .
The  6  Best  Doctors  in  the  World:
SUNSHINE      
Great for physical and mental health. Good for our skin  if  we  expose  the  skin  sensibly.  As  with  everything,  too  much  is  bad.  Also  strengthens  our  bones  and  lightens  our  spirits.  It's  a  fact  that  sunlight  makes  us  feel  healthy,  fit  and  happy. Our  bodies  evidently  get  90%  of  our  Vit.D from the sun. It  is  said  that  we  should  get  three  15  minute  sessions  of  sunlight (without sunblock) three  times  a  week. Vitamin D can also be obtained from other sources eg. Salmon oil.
WATER   
The human body is made up of 70% water so drinking plenty of fluids to maintain and replenish water levels is vital for things like muscle function, joint and brain protection, immune health, digestion, and even mood. Advantages of drinking water include weight loss, skin elasticity, temperature control, memory function, healthy bowel function, natural headache remedy, prevents cramps.
REST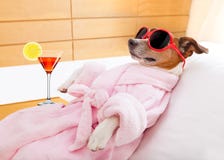 Rest  is  a  time  to  replenish  the  mind,  body  and  soul.  A  pit-stop . Think  of  F1  motor  cars  which  race  around  a  track. Their  tyres  wear  out  right  and  they  have  to  make  a  pit-stop  to  fit  new  tyres.  It's  the  same  with  us  humans,  we  rush  around  all  day  long  and  we  get  worn-out. We  are  not  machines  and  so  we  have  to  rest  far  more  than  what  they  do. We  can't  just  order  a  new  engine !
FRESH  AIR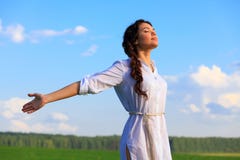 Fresh  air  can  boost  our  immune  systems. The  smells  in  fresh  air  bust  stress  and  increase  happiness. Fresh  air  relaxes  us. It  energizes  us.  It  clears  our  minds.  Great  for  mental  and  physical  well-being.
EXERCISE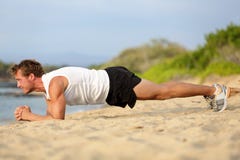 We  all  know  that  a  balanced  amount  of  exercise  is  good  for our health. I  have  read  that  exercise  can  reduce  the  chance  of  cardiovascular  disease  by  a  third. Exercise helps us maintain  a  good  weight. There  are  social  benefits  when  exercising  in  a  group  or  team. Not only  is  exercise  good  for  the  physical body  but  it  is  also  one  of  the  most  effective  ways  to  improve  our  mental  health. It  relieves  stress,  improves  memory,  helps  us  sleep  better,  and  boosts  overall  mood.
DIET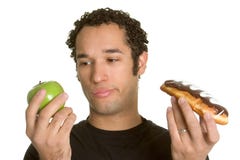 So  much  has  been  written  about  our  diets  ie.  what  we  eat  on  a  daily  basis. We  know  that  eating  a  balanced  diet  will give  us  a  better  chance  of  being  fit  and  healthy.  What  we  eat  is  a  combination  of  common  sense  and  experimentation.  We  know  what  foods  are  not  good  for  us  and  what  foods  we  enjoy  and  don't  enjoy.  The  key  is  to  eat  what's  best  for  you.  Nobody  can  actually  tell  you  what  you  must  eat  because  they  don't  know  what  your  needs  are.  Just  eat  what  you  need to  eat  but  eat  slowly  and  don't  go  overboard.
If  you  like  ice-cream,  then  eat  it,  but  not  every  day  and  not  out  of  a  trough.  Troughs  are  for  the  animals  on  the  farm  not  for  us. Why  go  Extra  Large for  goodness sake !  Your  body  doesn't  need  all  that  food.  You  don't  keep  pouring  fuel  into  the  petrol  tank  of  your  car  do  you?
Just  be  sensible  about  what  and  how  you  eat.  Eating  should  be  an  enjoyable  experience. Everything  in  moderation. Every  mouthful  tasted  and  enjoyed.
Food  is  the  fuel  that  drives  your  motor  every  day.  Choose  wisely !
To  End
So  there  are  the six best  doctors:
Doctor  Sunshine
Doctor  Water
Doctor  Rest
Doctor  Fresh  Air
Doctor  Exercise
Hope  you  enjoyed  the  read. Thanks  for  taking  the  time. Made  it  sound  casual  and  you  might  even  say  childish,  but  our  health  is  important  and  we  just  have  to  give  ourselves  the  best  chance  of  being  fit  and  healthy.
Would  love  to  hear  from  you.
roy
Email:  Bleddyn_Roy@yahoo.com